Hub Madison contacted Xillustrate with the desire to connect its establishment through a new medium. After further discover it was decided to shoot multiple floors including the amenities that each renter would receive. Having the walk through experience on Google was a great start but didn't provide any call-to-action resulting in loss potential renters. The need for a custom virtual tour that contains many qualities including a custom menu for better navigation and hotspots (video or image text-based) would allow for further education and channel traffic to specified areas on Hub Madison's website. 
Upon publication we pulled states from Google's Street View API services to determine traffic for each of the 100+ panoramas. The menu certainly helped retain users and actually created better view rate for neighboring panoramics. Example: someone clicks on the Yoga room and wants to journey further by clicking on the chevron accordingly. The average dwell time was 2 minutes resulting in better SEO page dwell time.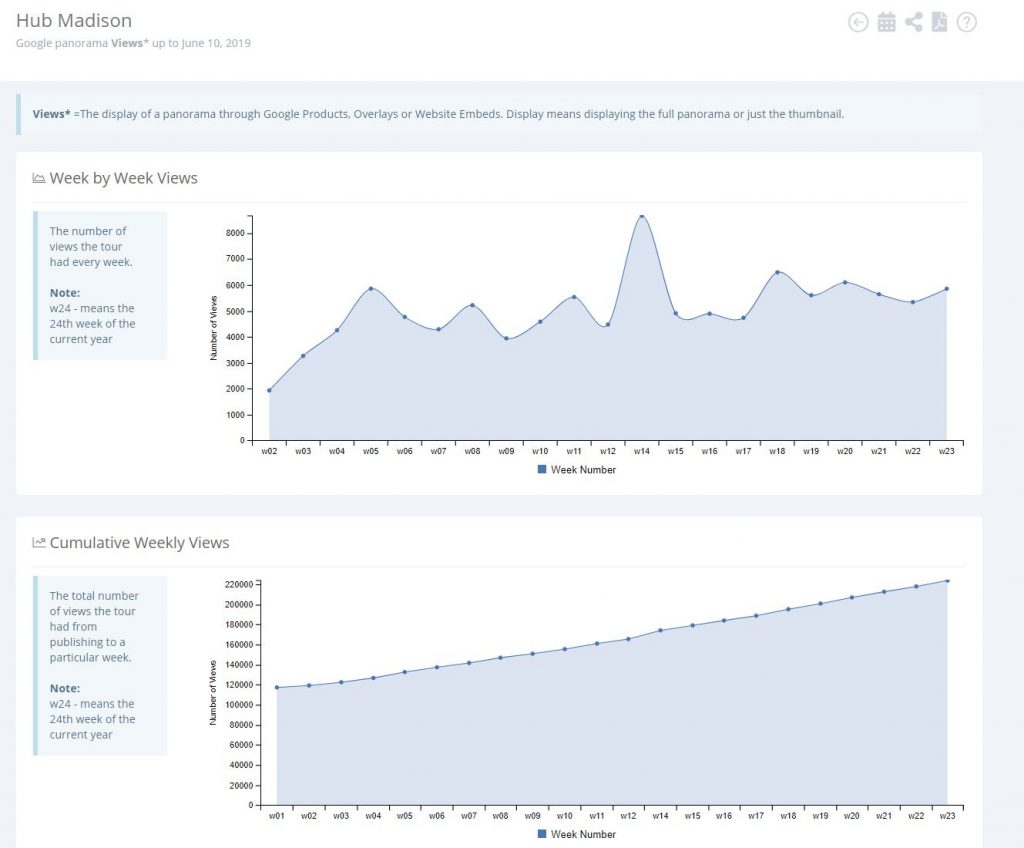 Hub Madison also had us deploy their virtual tour to other platforms including Facebook and Google My Business resulting in better social awareness to their 360° presence with other users instead of relying on Google Maps as a stand-alone platform. With Facebook adding a custom tab and using custom embed code allowed Facebook users to view Hub Madison within the Facebook platform. We also used some of the Google Maps panoramas inside Facebook's Timeline post.  With timeline post we can use any specific panorama and drill down on specific audiences and run campaigns as needed. Also when users scroll through their feed on mobile devices the slightest tilt will cause the panorama to move with the use of the phones gyroscope. The slight movement increases engagement with the post since users realize its not a static image but a 360° panorama.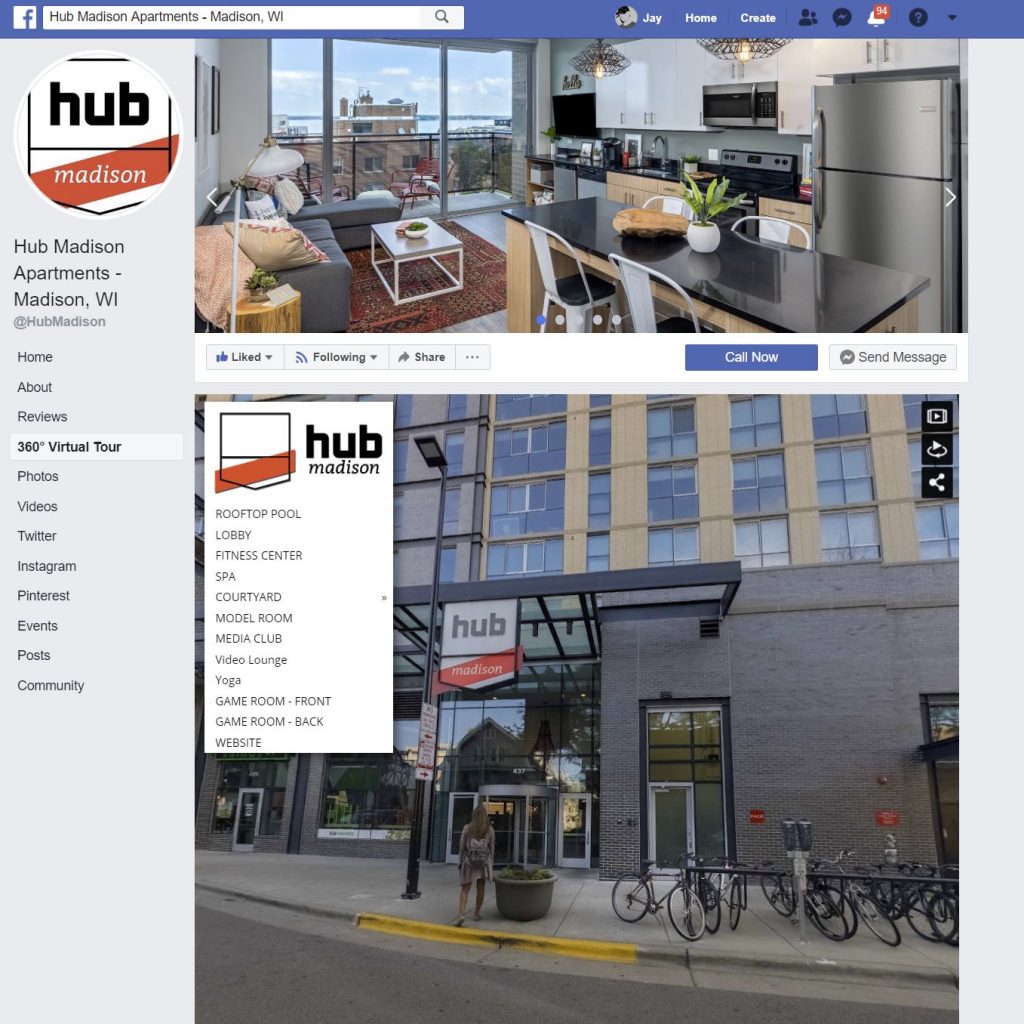 Xillustrate also assist with Hub Madison's Google My Business page. This allows us to create a custom post event every quarter for Hub Madison. Anytime someone does a search for Hub Madison on Google there will be an immediate invite to See Inside resulting in a great way for users to get to know Hub Madison and engage with hotspots that direct traffic to appropriate pages within Hub Madison's website.  The final results is a virtual tour that becomes a scalable independent sales funnel.